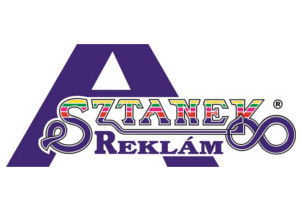 4400 Nyíregyháza, Malom u. 6.
Tel./Fax: +36 42 426 015
e-mail: reklam@sztanek.hu
We are operating a candelabra billboard system on the electric pillars of electricity provider and making and installing huge billboards, swiveling and lightweight advertising boxes, LED and neon signs.
We do with banners, self-adhesive stickers, street and house numbers, production and distribution of special flags and other promotional items, painting of the fire wall, labels and stickers, film printing, moreover decorations of cars, exhibitions, events, shops.
In our warehouse there are 60 kind of self-adhesive foils, PVC foils, programmable billboards, road stop signs,15 pre-made illuminated signs, flagpoles and all other accessories can be purchased.
Our references can be found throughout the country.
We are a direct manufacturer of signs of the following companies:
MC DONALD'S, TESCO, PANNON GSM, VOLKSBANK, GAME, STOLLWERCK, GRABOPLAST, ZALAHO, DUNAFER, DIEGO, HILTI, ARGOSZ, SZOLNOKI POLG. Office etc.
We are looking forward to your orders with our specialists.